Lola considering 2010 Formula 1 return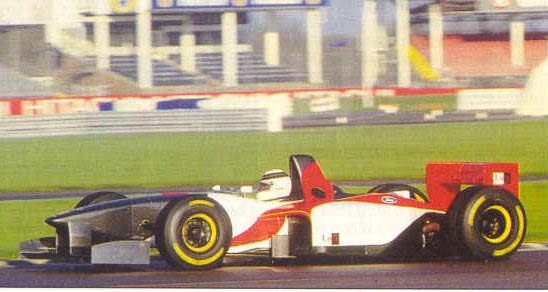 Cheaper: If or when the $30m budget cap is enforced, Lola would consider a return to F1
British racing car manufacturer Lola is considering a return to Formula 1 under the new budget-capped regime set to be introduced next year.
The Cambridgeshire-based company, which had an abortive foray into F1 in 1997 after many years as a chassis supplier, said the low-cost route being charted by the FIA had prompted it to seriously evaluate the feasibility of re-entering the sport as a manufacturer team.
Under plans ratified last month by the FIA World Motor Sport Council, from 2010 F1 teams will have the choice of adhering to a £30m budget cap in return for greater design freedoms, or continuing to spend freely within the current restrictive technical rules.
The budget cap option is designed to entice new teams into the sport and Lola's executive chairman Martin Birrane said it provided a realistic basis on which his company could contemplate fielding an F1 entry.
"The announcement that Formula 1 teams may opt for a prudent, financially responsible 'cost-capped' regime from 2010 has resulted in us deciding to fully evaluate the opportunity to develop a car to compete in the FIA Formula One World Championship," said Birrane.
"Providing world-class engineering excellence, offering high-quality solutions governed by a tightly controlled financial regime has been part of Lola's DNA over the last decade.
"The current necessity for Formula 1 to adopt a responsible approach in times of economic uncertainty has created the ideal conditions for us to consider developing a car for the world championship.
"Lola possesses the technical resources, capability and know-how to develop cars capable of competing at the very highest levels of international motor sport, including Formula 1.
"We are therefore embracing the WMSC's timely announcements and assessing a relevant programme for F1 with a view to making formal entry in the coming weeks."
Lola says it has already began a "full technical, operational and financial evaluation", appointed key new staff and assigned some of its top engineers to the project.
The company claims it is "extremely well positioned" to seize the opportunity presented by a lower-cost F1, since it already has an F1-standard wind tunnel, latest CFD (computational fluid dynamics) technology and a seven-post dynamic chassis rig.
Source: itv.com/f1, forix.xom